Day 0 - Packing Day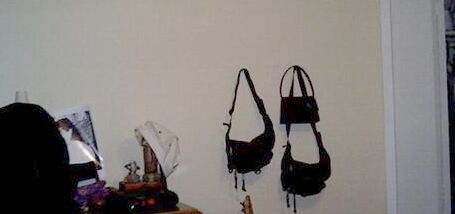 Having spent the past two weeks anxiously anticipating our trip, I spent hours and hours at Cruise Critic's Celebrity Cruise Lines message board. If you are planning a cruise, even if it's not with Celebrity, do yourself a favor a register with Cruise Critic and get involved. The hours I spent reading and posting questions was time well spent. There always seemed to be a group of people getting ready to go on a cruise and another group that had just returned. Reviews, hints, tips and generally great people spend their time helping novice and seasoned cruisers alike.
Here it was...the day before we leave!! We were scheduled to leave Cleveland at 9:15am and arrive in Tampa at a little after 11:00am, so it was going to have to be an early night. Carrie spent the day trying to figure out how we were going to cram a weeks worth of clothes and neccessities into three suitcases. (BTW, a word of warning - I heard it a thousand times and didn't believe it until we experienced it ourselves - we brought home clothes that never got worn. DO NOT overpack. It's not worth it!) We each had a carry-on and a suitcase. Carrie and I also picked up one of those belt-packs (fanny-packs...whatever, I hate that name...). They were indispensable!
Having everything as packed as we could imagine we gathered the whole mess into the living room and a few friends stopped by to send us off. Several beers later, we politely excused ourselved at about midnight and made our way to bed. This was only the beginning.
---
Return to INDEX